Artist manager
Francesca Cinelli Murray
+1 9176285230
cinelli.murray@gmail.com
Booking Europe
Danielle Oosterop
+31 6 2662 0845
danielle@oosterop.com
David Murray Quartet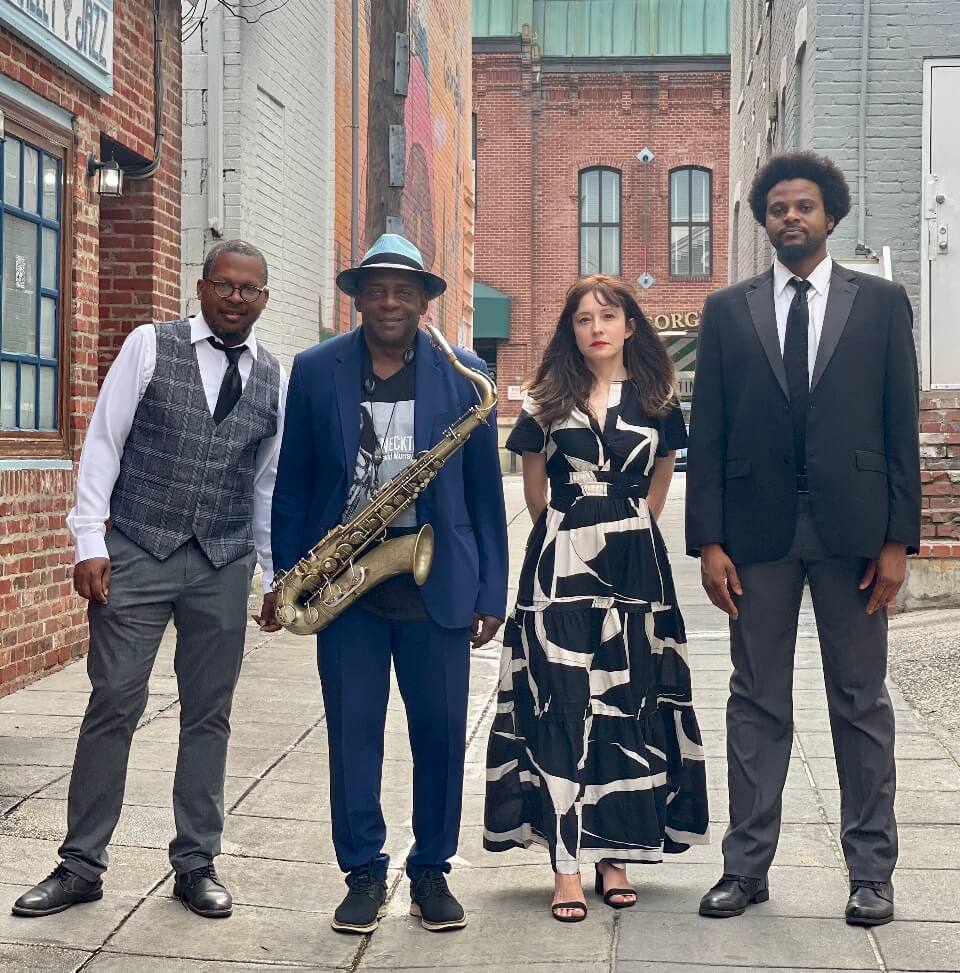 David Murray (tenor saxophone)
Marta Sanchez (piano)
Luke Stewart (bass)
Russel Carter (drums)
David Murray new exciting quartet armed with new material is in the starting blocks! This new project "The Horn of Plenty" focuses on the richness and tonal variations and structures of new tunes that reflects topics and concerns of today. The combination of David Murray's mastery along with the infusion of this powerful elite of the New York jazz scene has what it takes to become a force to be reckoned with. The fierceness of Marta Sanchez on the piano, the poetry and dexterity of Luke Stewart on the bass and the driving pulse of Russel Carter on the drums is a perfect fit for the leading saxophonist of his era. "There is no better feeling than revealing a band of youthful creative musicians who aspire to be the cream that rises to the top!" David Murray says. The quartet successfully premiered at the Village Vanguard January 17-22, 2023!
Booking
David Murray Trio
David Murray (tenor saxophone)
Luke Stewart (bass)
Russel Carter (drums)
The next level in the trio format, following the success of the Brave New World trio David Murray toured in 2021-2022! A continuation of improvisational ideas and compositions to inspire these gifted next generation musicians.
Booking
Golden Sea Duo
David Murray (tenor saxophone / bass clarinet)
Kahil El'Zabar (percussions / kalimba)
"The Friendship of Kahil El'Zabar And David Murray Grows Deeper" as Bobby Reed wrote in Downbeat, September 2020. "Among the many projects on which they have collaborated are the duo albums Golden Sea (1989), One World Family (2000) and We Is: Live At The Bop Shop (2004). They also have logged thousands of road miles as a duo." David also collaborated on Kahil's quartet album Spirit Groove (2020). THE GOLDEN SEA DUO has proven for more than 40 years of musical and spiritual collaboration its level of excellence.
Booking
Also available: David Murray octet and big band, masterclasses